Posts for: April, 2015
By Royer Family Dentistry
April 25, 2015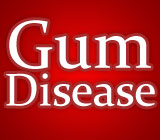 Periodontal (gum) disease is an infectious disease that progressively weakens the attachment of supporting tissues to the teeth, including gums, ligaments and bone. If not stopped, the loss of attachment will eventually lead to bone and tooth loss.
A thin layer of plaque that builds up on teeth (mainly due to poor oral hygiene habits) is the main breeding ground for the bacteria that cause gum disease. Our main treatment goal is to remove as much of this plaque as possible from tooth and gum surfaces. Much of the plaque can be removed using special hand or ultrasonic instruments that deep clean dental surfaces, including the roots. But while effective, these manual techniques may not address the full extent of infection, especially if the disease is well advanced.
If severe bone loss has already occurred, deep pockets of infection may have developed. As bone loss progresses, teeth with multiple roots may also develop an anatomical problem known as furcation invasions where the roots of the tooth branch off. If there continues to be signs of disease, like gum inflammation, bleeding or pus formation, it's these hard to reach areas that may still be a problem even after extensive treatment. If so, we may need to take a different approach with antimicrobial or antibiotic products.
The most effective antimicrobial substance for reducing bacteria in biofilm is a chlorhexidine mouthrinse. The typical 0.12% solution is only available by prescription — if taken for a prolonged time it can result in tooth staining, affected taste or mouth irritation. To assure the solution reaches below the gum line, it will need to be applied by us in the office, followed up flushing irrigation of the affected area.
Another alternative is topically applied antibiotics that can stop or even reverse the progression of gum disease. There's evidence that topical applications can penetrate into these deeper areas of infection. A common antibiotic used in this way is tetracycline, which has been shown to stop inflammation and infection.
These treatments don't eliminate the need for mechanical cleaning, and the prolonged use of antibacterial products can have a detrimental effect on "good" bacteria (needed, for example, to complete the digestive process). It will depend on the extent of the gum disease to determine how successful conservative treatment may be. It's also important that you contribute to your own dental health with a renewed daily oral hygiene habit.
If you would like more information on treatments for gum disease, please contact us or schedule an appointment for a consultation. You can also learn more about this topic by reading the Dear Doctor magazine article "Treating Difficult Areas of Periodontal Disease."
By Royer Family Dentistry
April 10, 2015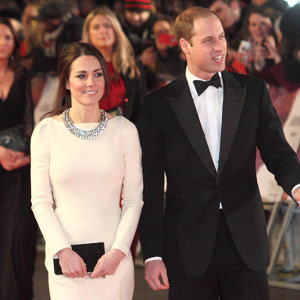 So you're tearing up the dance floor at a friend's wedding, when all of a sudden one of your pals lands an accidental blow to your face — chipping out part of your front tooth, which lands right on the floorboards! Meanwhile, your wife (who is nine months pregnant) is expecting you home in one piece, and you may have to pose for a picture with the baby at any moment. What will you do now?
Take a tip from Prince William of England. According to the British tabloid The Daily Mail, the future king found himself in just this situation in 2013. His solution: Pay a late-night visit to a discreet dentist and get it fixed up — then stay calm and carry on!
Actually, dental emergencies of this type are fairly common. While nobody at the palace is saying exactly what was done for the damaged tooth, there are several ways to remedy this dental dilemma.
If the broken part is relatively small, chances are the tooth can be repaired by bonding with composite resin. In this process, tooth-colored material is used to replace the damaged, chipped or discolored region. Composite resin is a super-strong mixture of plastic and glass components that not only looks quite natural, but bonds tightly to the natural tooth structure. Best of all, the bonding procedure can usually be accomplished in just one visit to the dental office — there's no lab work involved. And while it won't last forever, a bonded tooth should hold up well for at least several years with only routine dental care.
If a larger piece of the tooth is broken off and recovered, it is sometimes possible to reattach it via bonding. However, for more serious damage — like a severely fractured or broken tooth — a crown (cap) may be required. In this restoration process, the entire visible portion of the tooth may be capped with a sturdy covering made of porcelain, gold, or porcelain fused to a gold metal alloy.
A crown restoration is more involved than bonding. It begins with making a 3-D model of the damaged tooth and its neighbors. From this model, a tooth replica will be fabricated by a skilled technician; it will match the existing teeth closely and fit into the bite perfectly. Next, the damaged tooth will be prepared, and the crown will be securely attached to it. Crown restorations are strong, lifelike and permanent.
Was the future king "crowned" — or was his tooth bonded? We may never know for sure. But it's good to know that even if we'll never be royals, we still have several options for fixing a damaged tooth. If you would like more information, please contact us or schedule an appointment for a consultation. You can learn more by reading the Dear Doctor magazine articles "Repairing Chipped Teeth" and "Crowns and Bridgework."